Computer Literacy is becoming as essential as literacy and numeracy.  Learning the skills to use it well and to use it safely are more important than ever.
Touch typing This child-friendly online typing course will facilitate your child to learn an invaluable skill, useful for life.  They will build up good habits young, ensuring they will be able to quickly type work or assignments in later life.  They will be able to access this online course and practice at home between classes.  Typing is especially useful for those with dyslexia, as recommended by educational psychologists.

Programming    Children from the age of 5 can learn the basic concepts of programming before going on to learn the child friendly programming language, Scratch.  Your child can join an online community, create their own computer games, and share interactive media such as stories, games, and animation with people from all over the world. As children learn to programme they learn to think creatively, work collaboratively, and reason systematically.
Watch this inspiring video of the top computer people talking their beginnings using computers.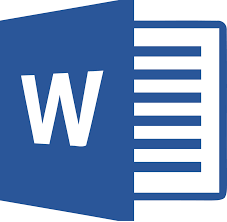 Word  programme can be creatively used for children to make cards and posters for their bedrooms, while learning the skills of typing and formatting, which makes a good base for typing up assignments as they get older.  It is particularly useful for those with dyslexia – the spell check facility is helpful and gives the child a sense of pride in their work, and the printed page can look so much better than a hand written page.

Colourful Powerpoint templates mean the children can showcase short pieces of work, like a poem or short story, and include pictures.
Safety online  To ensure your child's well being, they will learn how to become more aware of:
ergonomics and sitting comfortably
safe use of the internet